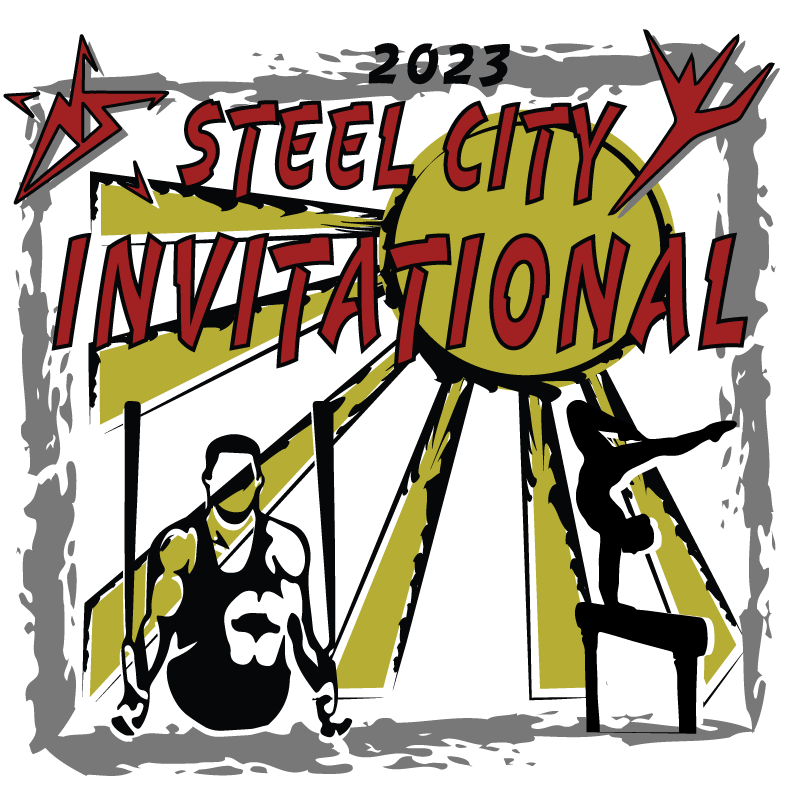 Girls Steel City Invitational
Dec 1st - 3rd 2023
Hosted by Jewart's Gymnastics "Home of the Pittsburgh Northstars"
Friday December 1st, 2023

Silver - 10:00am - 1:00pm
Level 3 - 1:30pm - 4:00pm
Level 4 - 4:30pm - 7:50pm

Saturday, December 2nd, 2023

Level 6 & 7: - 9:00am - 12:30pm
Level 8, Diamond, Sapphire: - 1:00pm - 4:30pm
Level: 9 & 10 - 5:00pm - 7:30pm

Sunday, December 3rd, 2023

Platinum: - 9:00am - 12:00pm
Levle 5 & Bronze: - 12:30pm - 3:00pm
Gold: - 3:30pm - 5:45pm
Awards: 40% Event by Age Group. 2 or 3 Age Groups per session. All gymnasts will receive an AA award and Meet souvenir.
Cash Prize Team Awards Per Level:
1st place - $50, 2nd place - $30, 3rd place-$25
Grand Prize Cash Award per Total Team winner awarded at the end of the meet.
Winners will be notified and do not need to be present to win.
Registration Fees: All Levels 3-10 and X-Cel Bronze-Diamond: $100 per gymnast Team Fee: $50 (3 highest event scores count)
Entry Deadline: November 3, 2023 NO REFUNDS after this date.
Level Change Deadline:November 6, 2023
Online registration of the 2023 Steel City Invitational is an easy two-step process:
Step 1 is making the Reservation on the USAG Meet Reservation System (See attached for detailed instructions on registering using the USAG Meet Reservation system) Girls Steel Invitational - Sanction # 86889 Log Into: USAG
Step 2 is making the Registration payment. Please make checks payable to Jewart's Gymnastics and mail to: Elaine Jewart, 4708 Wildwood-Sample Rd. Allison Park, PA 15101
Meet Director, Elaine Jewart, 724-355-0286, Checks made to: Jewart's Gymnastics.
Mail to: Elaine Jewart, 4708 Wildwood-Sample Rd. Allison Park, PA 15101
Host Hotel: Fairfield Inn and Suites by Marriott, Pittsburgh North
McCandless Crossing, 901 Providence Blvd, Pittsburgh PA 15237
412-227-9600
Please reference "Steel City Girls" when calling to make reservation. The deadline to receive the discounted rate is November 12th. Room rate is $149 for 1 King or 2 Queen Beds.
Book your group rate for Steel City Girls
You will find the information for your online reservation link below. If you have questions or need help with the link, please do not hesitate to ask. We appreciate your business and look forward to a successful event.
Meet Location
2468 Wildwood Road Wildwood, PA 15091